VOLKER MIROS. S.A.S.C                  
The driving force, and person you should contact for all the low down on the Joint Venture Project in South Africa.The 'Truffle Guru' of South Africa.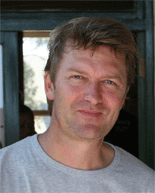 PAUL MIROS. S.A.S.C
Second in command, and in charge of advertising and marketing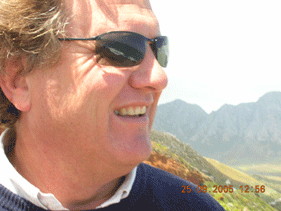 RIAAN VAN ZYL. BSc.
(Bsc)Silviculturist. Arborialist, 
Our in-house forester, will give advice on pruning and tree health to maintain the condition of the truffle trees.
KATHI BULLARD
Truffle sales
ANGELA MIROS. 
Woodford Financial Director.
TONY FRITH.
CA(SA) Accountant
SPECIALIST CONSULTANTS
PROFESSOR ALLESSANDRA ZAMBONELLI 
Mycologist. 
Co-author of the Truffle Bible "Taming the Truffle", Bologna University, consults and willingly shares all her secrets.
Dr. RONEL VAN ROOYEN
Mycologist - Our in-house consultant
Dr. RENEÉ PRINS 
Geneticist.
Renee does all the DNA testing for Woodford Truffles to make sure only "Melanosporum" spores are used for inoculating our seedlings.
NURSERY TEAM 
BRIAN BULLARD.
Farm & Nursery Manager
BEN ZIMRI.
Staff Co-ordinator
DOG TRAINING TEAM

TREVOR & MARDA NORRIS. 
Dog Trainers
PRODUCTS DEVELOPMENT TEAM
CHEF GARTH STROEBEL
CHEF PAUL HARTMANN. 
Associates in the Chefs Academy responsible for development  of truffle products for Woodford Truffles (Pty)Ltd