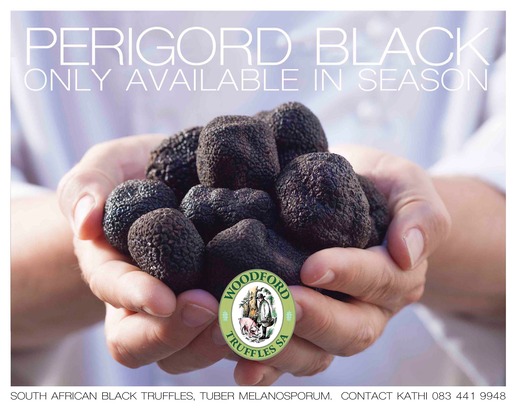 We are a Farming Partnership Company, bringing together knowledge from around the world for the commercial agricultural production of 'The Black Perigord Truffle', Tuber Melanosporum, in the Southern African region. Fresh truffles are available from our Cape Town office in season from June to August. 
Our sapling production techniques are advanced and proven, using thorough and scientific methods currently employed internationally, to cultivate the Black Winter Truffle.
Our production techniques used for partnership plantations have the following benefits:
           1.  DNA-identified innoculums guarantee Tuber Melanosporum production,
           2.  multiple innoculations,
           3.  reduced contamination through autoclaving the substrate. 
With solid relationships across the globe through the scientific community consulting for us, our thorough orchard monitoring will lead to successful truffle harvests.
If you are interested to become a grower participating in this Truffle Joint Venture program please contact us.  Let us know where in South Africa your land is situated to enable us to ascertain its suitability for truffle growing.
TRUFFLE CULTIVATION IN SOUTH AFRICA 
WORKING IN PARTNERSHIP WITH FARMERS AND LANDOWNERS
Woodford Truffles SA (Pty)Ld.
Our head office is based at
5 Bisschop Road, Hout Bay
Cape Town 7806
South Africa
Tel.   +27-21-7913953
Fax.  +27-21-7914398
cel.   +27-83-2251179
e-mail     mirosct@iafrica.com