SOUTH AFRICA'S TRUFFLE ORCHARD HOT SPOT - KOUWDOW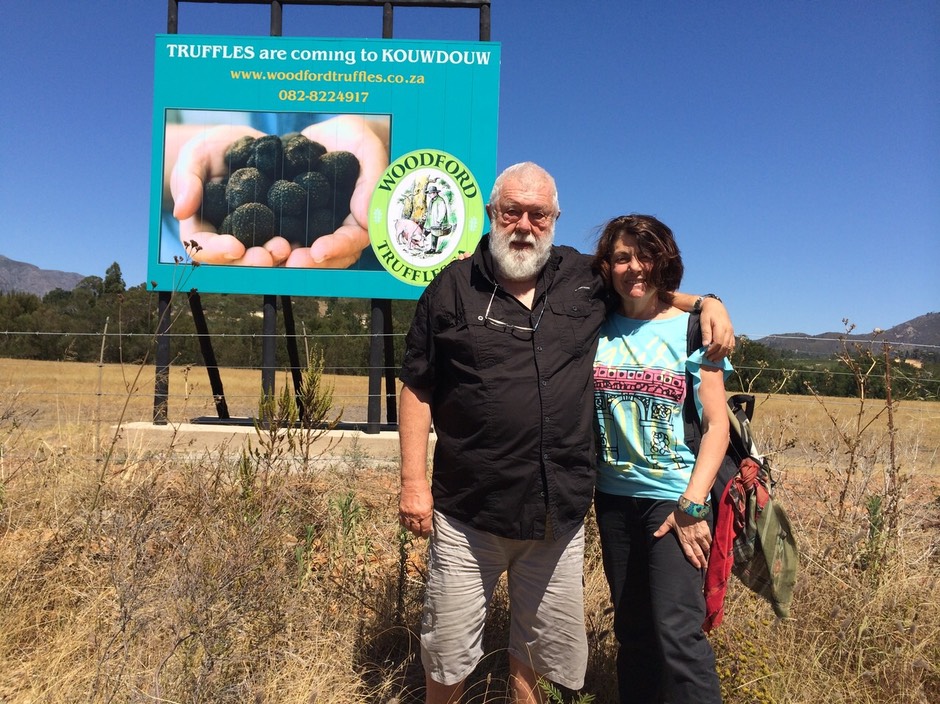 Volker Miros and Professor Alessandra Zambonelli excited to be visiting what Woodford Truffles considers to be a prime South African Balck Perigord Truffle growing hot spot. 
Volker Miros; "We have a lot of hope for this area to become a Truffle hot spot for farmers in the region. Of course, the more farmers in the area that are growing truffles, the better it is for all. We already have 20 Ha planted and another 12 Ha in the pipeline in this area alone"